The Coffee Lake Build
Sun 04 Feb 2018, 16:44
I got the new parts, and I built the new computer, and I love it. I love how it looks, I love how silent it is, and I love that it's running on Intel again.
Building this PC was fun, but took a very long time because I wanted to think through what the best order to things were, and I wanted to route all cables cleanly since this is the first I am using that had a windowed side panel.
The final part list is:
Peripherals (as of writing, changes frequently, probably):
So yes, the parts are quite expensive. But please note that I didn't buy all of this instantly. All of these parts have been collected over the years. I don't drop $3000 on a computer just like that. I re-use old parts.
Some day I plan on writing on why monitors today sucks. There is nothing good out there. I want "Retina", G-Sync, IPS and good build quality. That basically doesn't exist.
Photos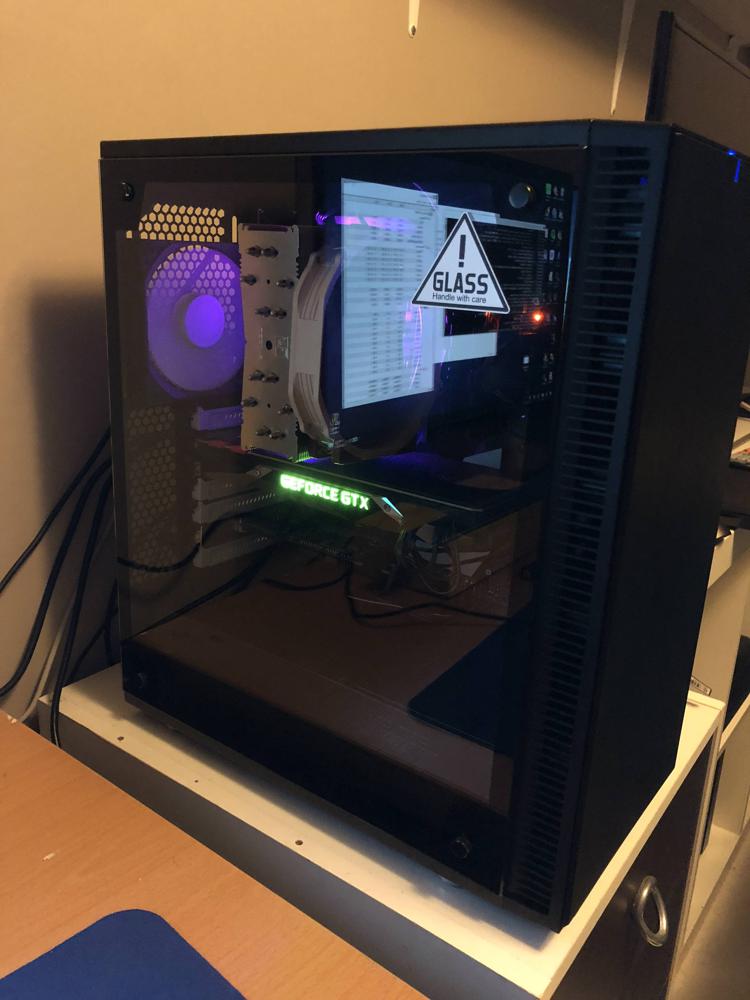 This is a pretty good picture of the finished product, except that I have replaced all the fans with Noctua's now (which you'll see further down) and I removed the warning sticker.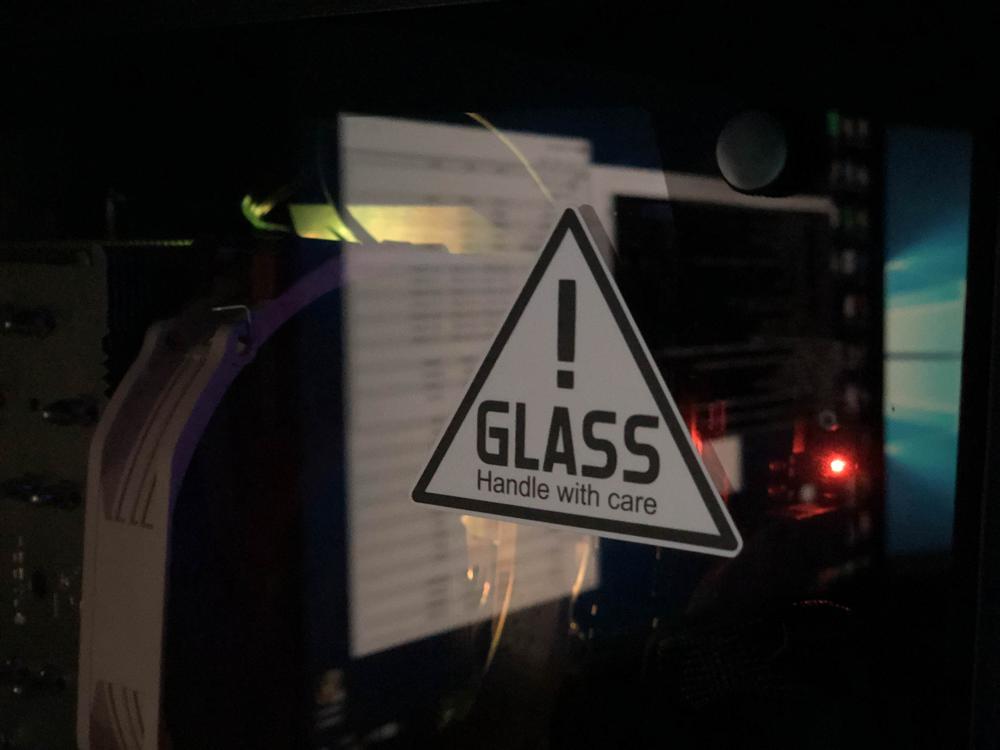 I removed this sticker.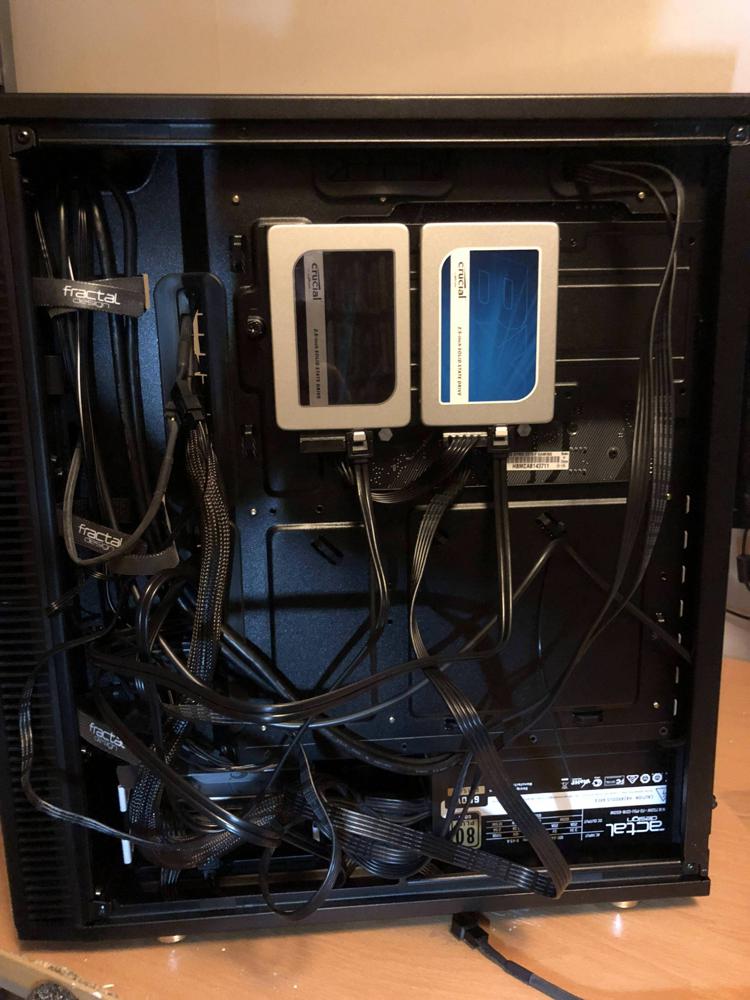 Building the computer was fun until I turned it around and saw what a mess the backside was. I was afraid I wasn't gonna get the panel back on because if you look at the SATA Power connections for the SSDs, you can see that they bulge out quite a bit. But closing the panel was no problem at all.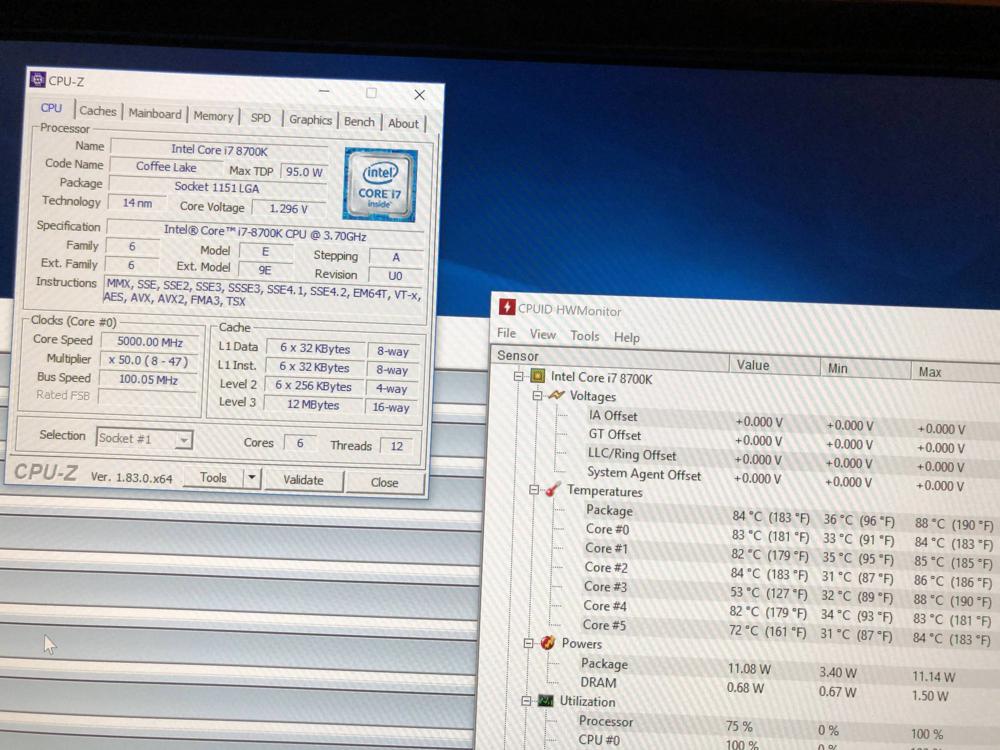 One of the first pictures I took while overclocking to 5 GHz. Ultimately I don't run it at 5 GHz anymore though, it was a bit too hot (loud) for my liking.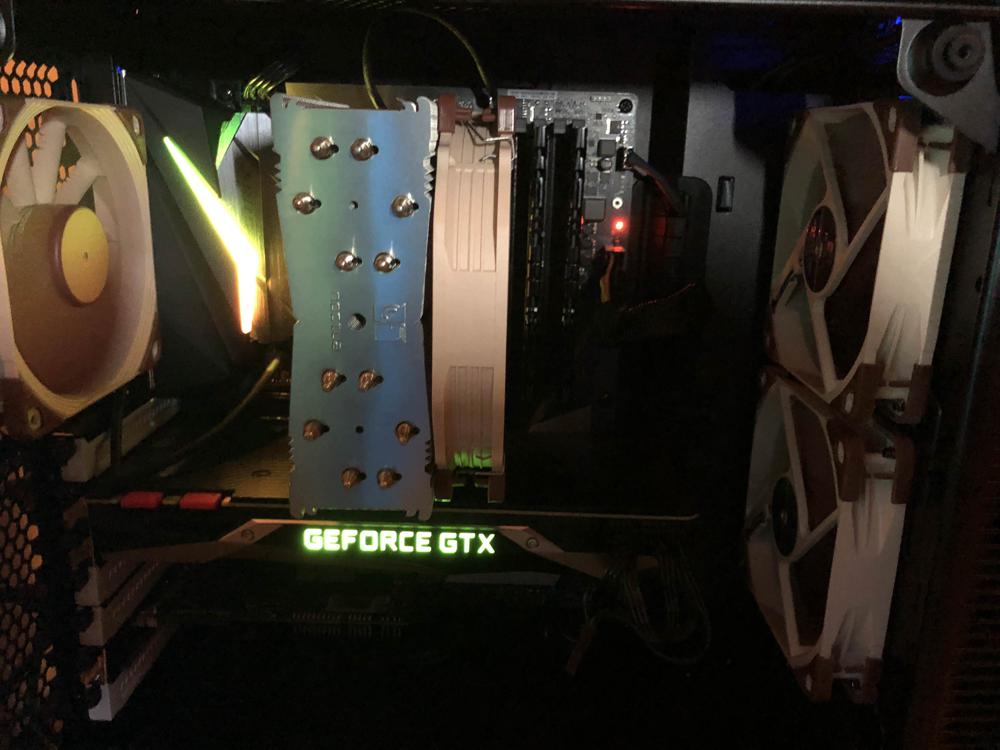 Here's a picture where you can see that all fans are now entirely replaced by various Noctua models. And it is so quiet.
Performance
Here's the infamous table. Updated.
| Computer | CPU | Avg. Transcode Speed |
| --- | --- | --- |
| 12" Macbook, Early 2016 | M3-6Y30 | 7.25 fps |
| Mac Mini, Mid 2011 | i5-2415m | 8.03 fps |
| My Plex Server, Late 2016 | i3-6100 | 15.32 fps |
| 15" Retina Macbook Pro, Late 2013 | i7-4960HQ | 21.71 fps |
| My Desktop PC, Early 2015 | i7-4770K | 26.66 fps |
| - | i7-8700K | 50.81 fps |
| My Desktop PC, Late 2017 | Ryzen 1700X | 53.33 fps |
| My Desktop PC, Early 2018 | i7-8700K @ 4.7 GHz OC | 57.00 fps |
| - | Ryzen 1700X @ 3.8 GHz OC | 57.97 fps1 |
| - | i7-8700K @ 5.0 GHz (AVX Offset 3 = 4.7 GHz) | 58.70 fps |
(x264 transcode of Friends S05E21 using Don Melton's Video Transcoding script, at 1080p 6000 kbps with the medium-preset. AC3 audio passed through. The version of Handbrake and the script used is not always the same.)
I overclocked my 8700K using this YouTube video, although I only watched the BIOS section. But it was nice and short.
Ultimately, my overclock is 4.7 GHz at 1.18 volts, with no AVX Offset. I am happy with this as it keeps the temperatures quite low (just above 30 C in idle, peaks around 75 C during load). Since the temperatures are so low the fans can run very quietly.
1. Re: The Ryzen Overclock This was a unstable overclock, and I did not actually run the same test. But I ran another one, where it saw a 8.7% performance increase, so this score is the not-overclocked speed (53.33 fps) multiplied by 1.087, which results in ~57.97 fps. This is not accurate and entirely fair, but should give you a ballpark idea of how the 1700X would've performed if I ran it overclocked.
---
(This post was inspired by Stammy´s great post on his epic PC, I wanted to do something similar. Read his if you want actual and more explanations for normal people and clean pictures.)