PEXHDCAP60L Happiness
Sun 19 Feb 2017, 13:39
I've had a lot of struggles with this capture card. I was planning on returning it, and actually got in touch with the support, but I decided to keep it anyway and just use a Elgato HD 60 S in the mean time, for like 3-4 months. Then one day, I decided to try using this card again and it has been working amazing, so I wanna write up how I have it set up.
Driver: Use 1.1.0.142.5

Download from Edenal's Google Drive "v143 driver March 2015 1.1.0.142.zip"
If the links stop working, let me know, I have a local copy of it I can re-upload
This is the driver I've used the most and seems to be the most stable for me. Works on Windows 10 64-bit.
I have not tested RGB capturing with it recently, but I wanna say I have done it before (before I got my XRGB-mini) and it worked

Amarec: Use 3.10

If the link stops working, let me know, I have a local copy of it I can re-upload
Use these settings for the device and set up these presets in Amarec (you can also add more presets if you like, and you probably should if you capture 240p/480p):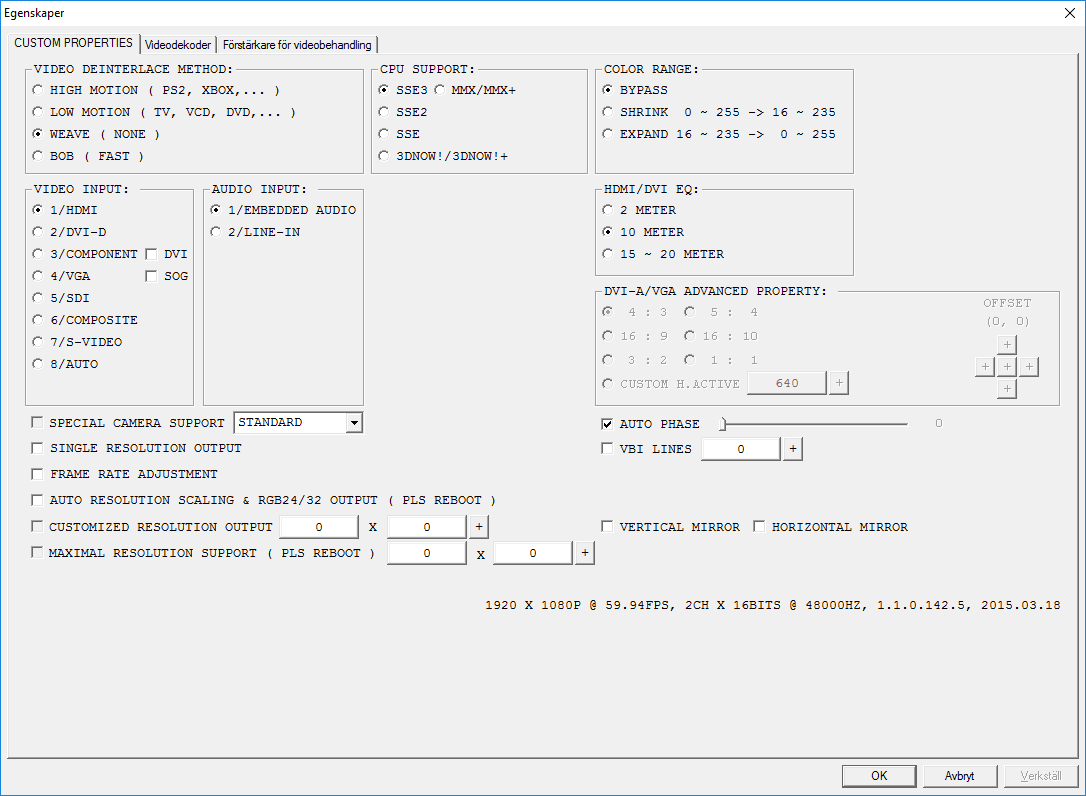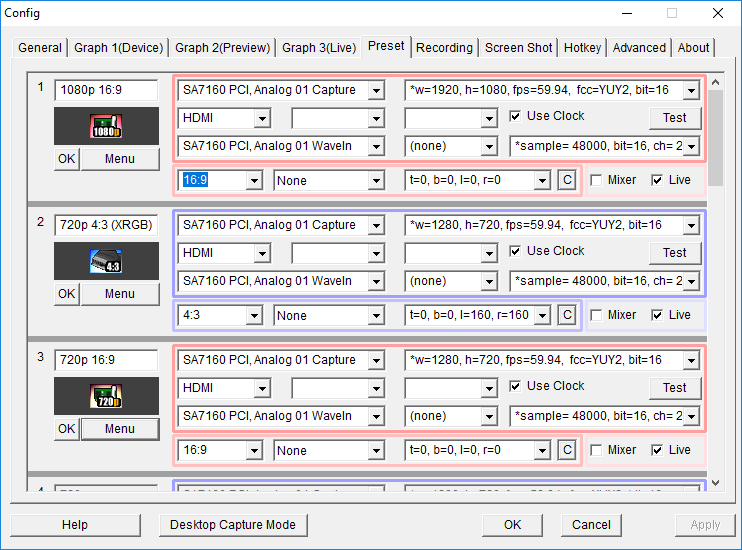 If you wanna capture NES/SNES, you might wanna change the fps=59.94 to fps=60.10 (because NES/SNES runs a bit faster than standard 60Hz).
This also works even if you use a XRGB-mini (if SYNC_SETis set to AUTO, which yes, the PEXHDCAP60L suports, atleast in 720p. I think capturing 1080p60.10 was what broke mine temporarily.)
In the status bar of Amarec, near "View", you can see what framerate your console is outputting.
Personally I don't bother and just capture it in 59.94, just because I don't want two presets: 1 for NES/SNES and one for all other consoles that run at 59.94.
Oh, and the PEXHDCAP60L is basically the same thing as a Micomsoft SC-512, so these steps should work for that card too.