V appears more modest in the inventory preview after the half year montage ;)
Sun 15 Aug 2021, 01:53
Last weekend, or whenever the hell it was, I compiled all the Cyberpunk 2077 patch notes into one long list.
Now, a week later or however long it's been, I remembered this line from version 1.05:
V appears more modest in the inventory preview after the half year montage ;)
Having access to the GOG version locally I set out to figure out what they meant here and, poor naive me first thought it was something obscure and weird. I first tried it as female V but saw no difference.
Then I remembered you can also play as male V (I only played through the game once with male V and hated it... I just really didn't care for him at all...) and it was shortly thereafter I got it...
Of course I had already patched the game to 1.05 so I had to uninstall it and re-install it again to get the 1.03 version (which seems to be the earliest you can get on PC but I'd love to be wrong there...)
But after all that I could finally take this screenshot: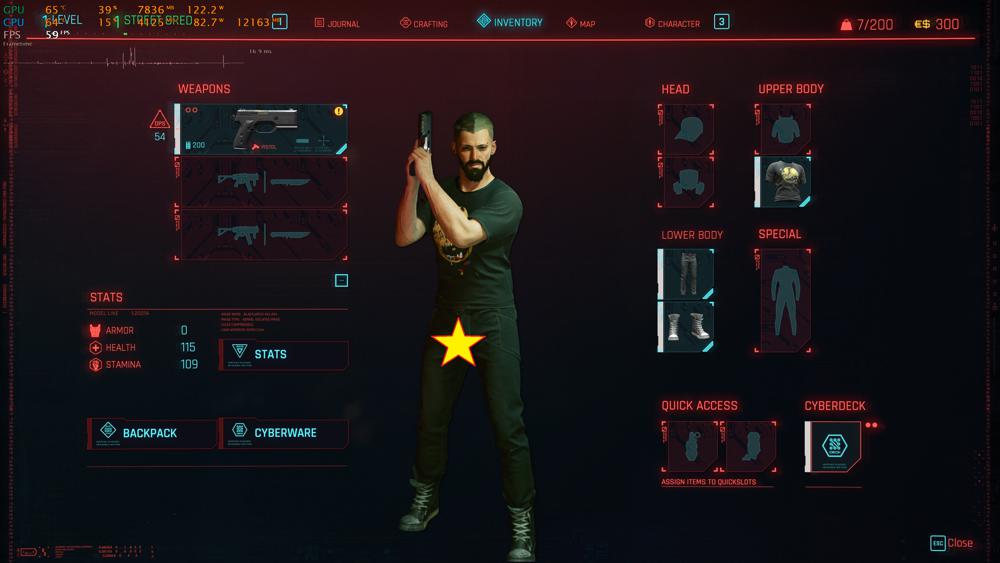 Uncensored version here.
Ah!
Well, hopefully people who run across this patch note will google it and find this page and have their curiosity satisfied.