We like the 4" iPhones!
Fri 27 May 2016, 20:34
By coincidence I happened to see a ad with the most popular phones in Sweden according to Prisjakt (which is a price comparison site, literally Pricehunt) and I found it interesting.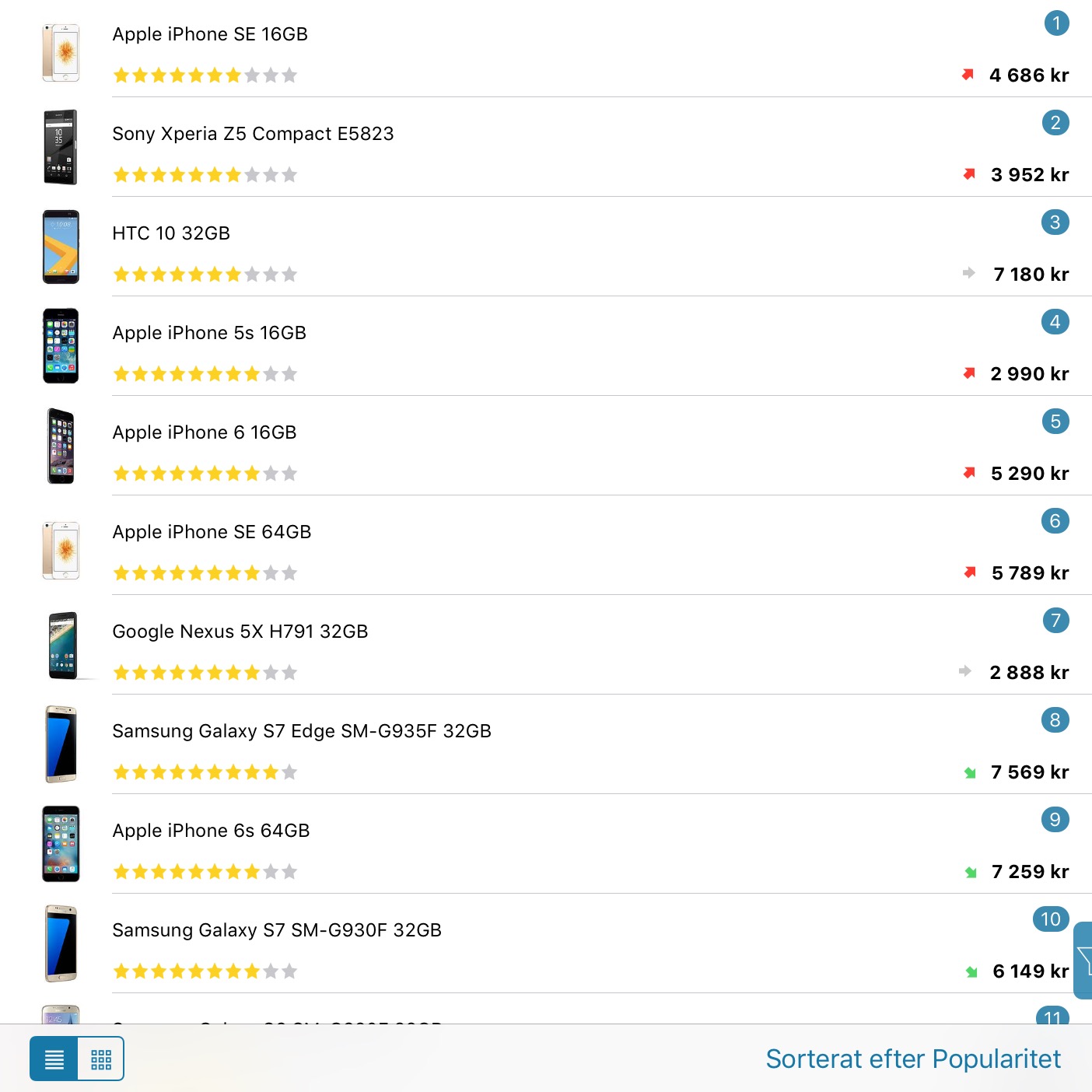 I don't care much about the Android phones, I've never heard of the HTC 10 for example, but I found the iPhone choices interesting.
SE 16 GB is the most popular one, and honestly I don't blame anyone. I want one too.
5S is the 2nd most popular iPhone
By these two points alone, it would seem that people here want the smaller and cheaper iPhones.
6 16 GB is right after the 5S. This is one of the more surprising ones to me as I would've thought 6S would've been more popular.
Then we have the SE 64 GB.
And finally we got the the 6S, and it's even the 64 GB model.
Here are my conclusions:
Swedes like smaller phones, seeing how iPhone SE and Z5 compact are dominating the list.
Swedes prioritize price (iPhone 6 being more popular than 6S, though 5S isn't more popular than SE, but I think that's because the 5S is simply too old)
Swedes are ok with 16 GB of storage
Swedes really don't like the Plus sized iPhone (it doesn't appear until #34, which is the 6S Plus 64 GB)
Some things to consider: * iPhone SE is the newest iPhone. In my experience, the newest iPhone will always be the most popular one. * Not everyone uses this price hunting site. I do all the time, but a lot of people don't. * A lot of people don't even price hunt their phones as they get their phones from their operators on contracts and such.
---
Now I want a iPhone SE again. It seems like a beautiful phone.